If you can't go to the beach, why not take it with you? This beautiful, beachy charm is inspiring! I just need earrings to with it. It's a perfect blend with the sea glass bead, pearl, starfish, and initial, and best of all it's in gold. (This jewelry artist works in silver, too) Put it on my Christmas list, Santa, because darned if I didn't just miss Mother's Day. Hubby did really well for me on his own, though, I must say.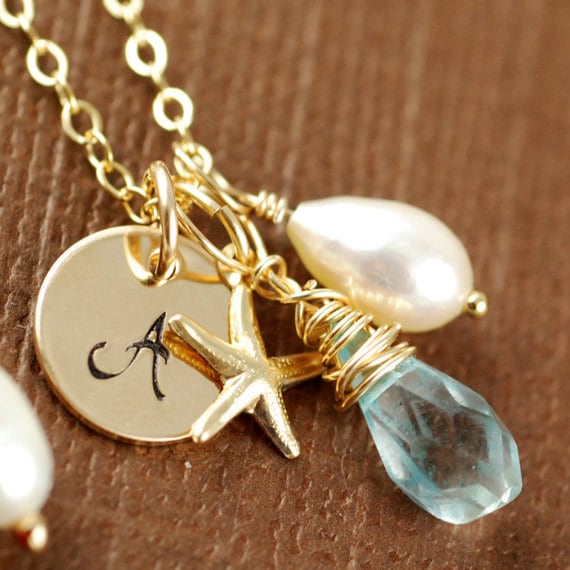 (Click image to visit Artistic Creations 21, Annie Reh's Etsy site.)
DIY/CRAFT: You can take a shell you've found, and it really helps if nature has made a hole in it for you, and make a simple necklace by running a ribbon or leather cord through it. I painted 2 shells gold and attached them to a necklace to give it something extra. Someday I'll take pictures of the shell jewelry we've crafted. It's not rocket science, but here are detailed instructions if you can't find that shell with a hole or just can't visualize how you'd engineer running a ribbon through a hole.