Today I am inspired by seahorses. I think they can be easily overdone, like ducks or cows in a kitchen, but I'm loving seahorses and am trying to decide how to bring at least one into my home. I know it's kitsch, but I like me some beachy kitsch!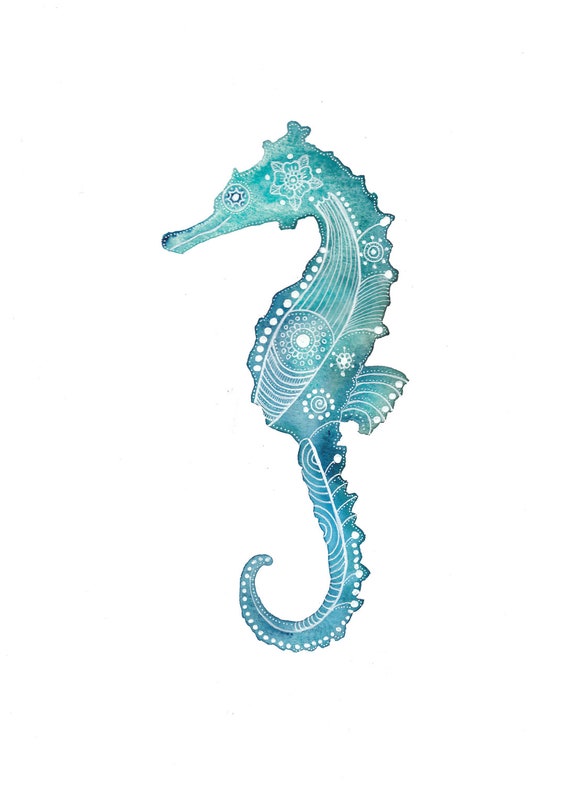 By
MagMerlina at Etsy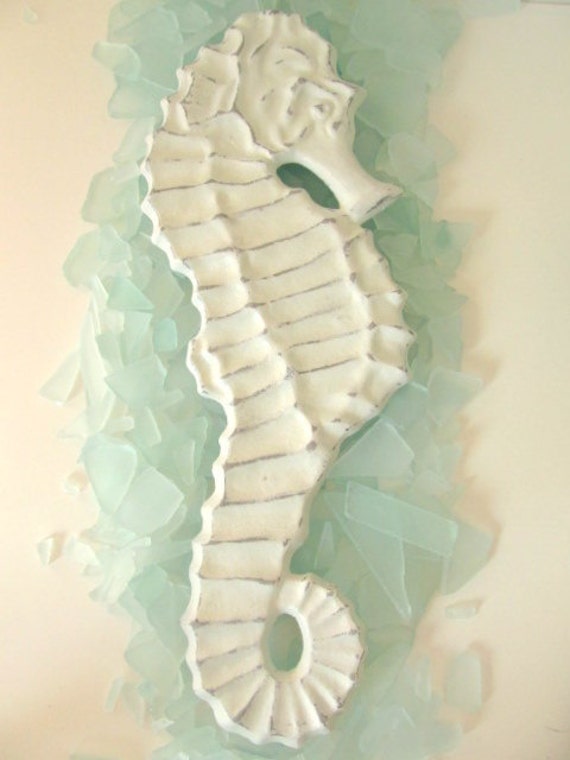 OK, now this guy isn't kitsch - How about that on your front door? Another Beach Cottage Dream.
Lastly, a picture is, as the cliché goes, worth 1000 words or a YouTube video. I think we have a DIY if you use regular sticks rather than drift wood.
If you want to go all out and don't have access to driftwood,
there's a tutorial at Craftiments showing how to turn your sticks to drift wood.
The only source I could find was loaded with ads to the point I couldn't in good conscience direct anyone there. The only tutorial was these pictures. (NOT the source listed in the photo which was a FB group) Both instances appeared not to be the original sources, though.
What do you think? Are you feeling like inviting one of these little guys or his friends to your house? Are there seahorses prancing in your Beach Cottage Dreams?